WELCOME TO CAESARS @ DOLPHIN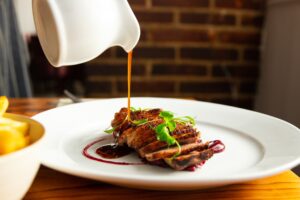 A traditional restaurant complete with low ceilings, beams, real fires, and a cozy bar still frequented by the locals, it's the pride of place pizza oven that makes Caesar @ Dolphin stand out from many village inns. That and the seasonal menu of big-flavored dishes underpinned by strong technical skill. "AA Inspector"
Caesars @ Dolphin is has undergo a transformation of management and refurbishment to become Braintree's Finest Restaurant. We have a new management, leading our management is our head chef Daniel Araritei. Located on the A120, 5 minutes away outside Braintree. We are fully open and we look forward to our returning customers and new customers.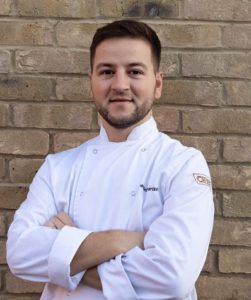 lovely relaxed atmosphere, friendly attentive staff and fabulous food! We have been several times and never disappointed!! thank you we will see you again
Been to Caesars a number of times now since hearing it had opened. It's a great little place to go for afternoon lunch or evening meal. All the food I have had has been really lovely cannot fault in anyway and there is lots of choice. I think has become Braintrees Finest Restaurant
We just had an amazing evening at Ceasars. 4 of us all chose different dishes and we were all delighted with our choices. my choice of smoked ducked risotto was delightful. The service was friendly and professional and we will certainly become regular visitors.
Will definitely be back again. The new Wednesday- Saturday lunch menu was great value for money. Food was amazing and so tasty. Thank you highly recommend
The food was great - loved it all and would definitely recommend a visit to anyone. Look forward to returning Staff were lovely - thank you
Thank you for a super meal last Tuesday. Your Covid procedures were well executed, your staff were friendly and efficient But the best was the food terrific menu timely served and so hot and tasty. Look forward to seeing you again soon.